Founded out of perestroika in 1993, Master Exclusive and its fine jewellery fantasies quickly became known and cherished as the finest jewellery in Russia. Inspired by the beauty of nature, crystal clear drops of rain, the rays of the morning sun, delicate flowers, dragonflies' wings, butterflies, birds and beasts, Master Exclusive is renowned for working with enamels, breathing life into the jewellery with colours and joy. At the heart of each unique piece, hand selected stones are cut to the most diverse shapes: precious diamonds, rubies, sapphires, emeralds, topaz the beauty of London Blue, tourmalines, opals, pearls and the entire baroque palette of natural quartz.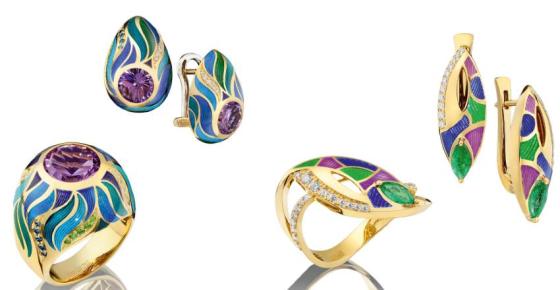 "We only employ artists with passion who want every creation to be that bit better than their last, something great and truly unforgettable. This is why each piece has its own mood, music, its own poetry and, of course, its own history." (A Platonov, founder of Master Exclusive.)
The creative process for each piece begins with the artist's sketch, then the best are selected, matched with exotic stones and modelled on 3D computers. In this virtual world the artist can really be playful, swapping colours and materials to create the perfect balance. The model is then translated into wax, which becomes the mould for casting the precious metal. Modern technologies have indeed opened a new world for the artists of Master Exclusive, allowing them to revel in their imagination.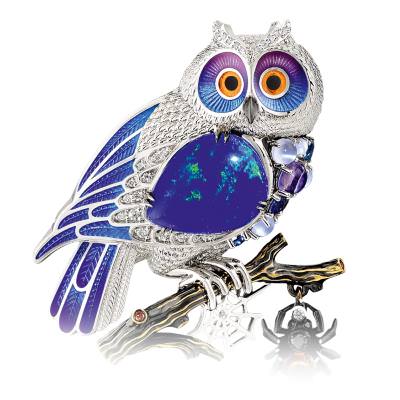 The creative quest of master craftsmen and the subsequent implementation of the design in life is a kind of game. To create a masterpiece, you need to cleverly combine original design, appropriate technology and the precious fragile material that requires special delicate handling. It takes very talented artists, designers, goldsmiths, casters, diamond cutters and polishers – and many hours of painstaking work – to get it right. The real value of our jewels is not in the number of carats, but in the enormous concentration of effort, energy and imperceptible movement of the soul.