Mathon Paris launches a Demoiselle Collection made in plique-à-jour. This technique gives an Art Nouveau style to the dragonfly, iconic figure of the house.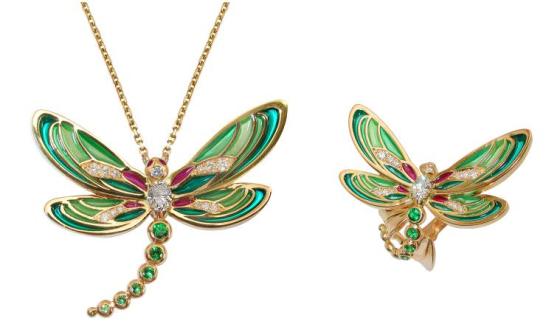 The Art Nouveau period is characterized by a creative bubbling. Various artists from different creation field are involved in Jewellery design or making. They renew the Jewellery vocabulary by introducing new techniques once used in other arts. New materials like ornamental stones or wood expand the creative horizons. Thus, the plique-à-jour technique, known since the Byzantine period, experiences during Art Nouveau a golden age.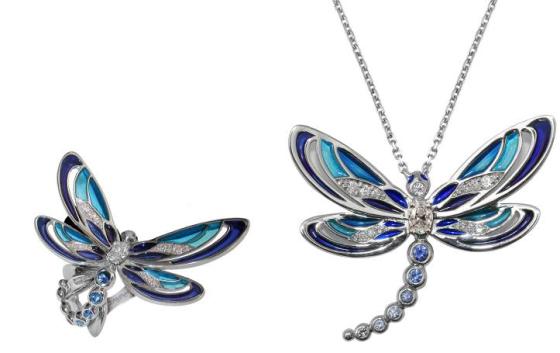 The Demoiselle collection leans on an ancestral know-how which plays on color nuances and lighting. The dragonfly wings are reflecting all the different blues of the sky.