Following on the heels of Christie's blockbuster $118 million jewelry auction in Hong Kong and establishing a new record for the most valuable jewelry auction ever held in Asia, Christie's announces highlights of its upcoming sale of Important Jewels on June 16 in New York.
This annual pre-summer event caps the spring season of Christie's worldwide jewelry auctions and features over 200 lots, including a diverse array of colored and colorless diamonds, rare gemstones, and signed designer jewels. Estimates range from $8,000 up to $5 million, and the total sale is expected to achieve $18million.
THE MAGNIFICENT JEWELS OF MARGARET ADDERLEY KELLY
From modest beginnings in 1946 in Detroit, Michigan, Mrs. Margaret Adderley Kelly her husband, the late William R. Kelly and their son, Mr. Terence E. Adderley, shaped Kelly Services, Inc. into a Fortune 500 company that now employs over 550,000 people globally. The iconic "Kelly Girl" became a household name by 1957, synonymous with high-quality temporary employees. Philanthropy was a cornerstone of her life and many organizations benefitted from her immense generosity. In addition, jewels and fine gemstones were one of Mrs. Kelly's greatest passions that she collected with the discerning eye of a great connoisseur.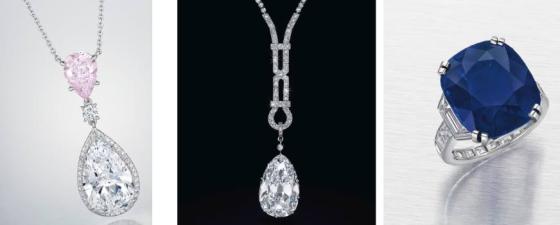 The breadth of the collection was a testament to her love for the exceptional, rare, and beautiful. On June 16, Christie's is proud to offer The Magnificent Jewels of Margaret Adderley Kelly, highlights of which include an Art Deco diamond pendant necklace suspending a D-color, Internally Flawless diamond of 16.24 carats and The Kelly Sapphire: a Kashmir sapphire of 21.71 carats, by Cartier.
DIAMOND AND GEMSTONES HIGHLIGHTS
n keeping with Christie's strong track record of presenting the most exceptional colored and colorless diamonds and precious gemstones for sale, the top lot of the June 16 auction is an impressive cushion-cut K-color diamond of 80.73 carats.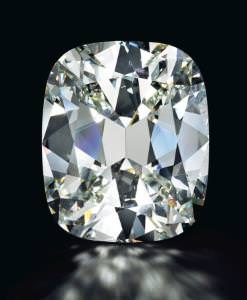 SIGNED JEWELS
Signed creations by world-renowned design houses such as Cartier, Graff, Tiffany & Co., and Van Cleef & Arpels continue to command strong prices at Christie's jewelry auctions around the world. Each of these esteemed firms has their own signature style of design and craftsmanship, making their jewels unique and highly sought-after among collectors and connoisseurs – and also very likely to retain or increase in value over the long term.
Ring by Cartier (left), Brooch by Van Cleef & Arpels (center), Cuff by Tiffany & Co (right)
Coming soon: CHRISTIE'S JEWELS ONLINE JUNE 11-25, 2015