Cartier brought Paris Haute Couture Fashion Week to a close with one of the most exclusive even ings of the summer season.
Naomi Watts
An exceptional occasion held to celebrate Coloratura, its new High Jewellery Collection which stands for the values which the Maison holds dear: universal curiosity and openness to the world.
Monica Bellucci
To pay homage to this outstanding diversity, Cartier invited English actress Naomi Watts, Iranian actress and singer Golshifteh Fahrani, Italian actress Monica Bellucci, French actress and director Mélanie Laurent, Indian actress Freida Pinto and Franco-Italian actress Bianca Brandolini.
Golshifteh Fahrani
As many female celebrities and cosmopolitan talents as vibrant colours in the palette of this High Jewellery collection, brought together in the prestige setting of the Cour Carré in the Louvre, where a glass structure was specially constructed for the occasion.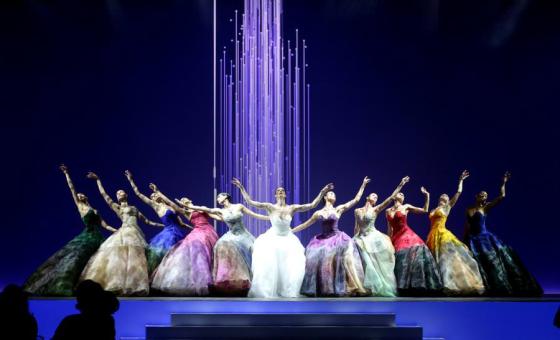 This transparent showcase became the stage for concerts of classical and contemporary music, while dancers adorned in creations from the Coloratura collection performed a choreography created by Marie-Agnès Gillot, prima ballerina at the Paris Opera, who was also present at the event. The gala dinner continued with a performance by singer Dua Lipa and jazzman Jamie Cullum.