Cosmos, the new collection of Peseli, was inspired by the artist's legacy with the aquatic world.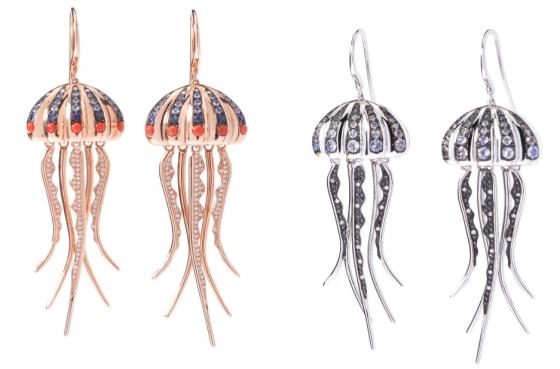 Marianna Marolla, founder of Peseli, was born in Corfu, a Greek Island, and she always draws inspiration from the sea and its breathtaking colours and animals. The main caracthers of the collection are indeed jellyfishes and octopuses, fascinating creatures with a unique fluidity and movement: one of the most alluring and strange aliens of the underwater cosmos. They float and dance at the same time, creating captivating moves. When worn, the tentacles with the brilliants will be in constant move, catching the light and its reflects.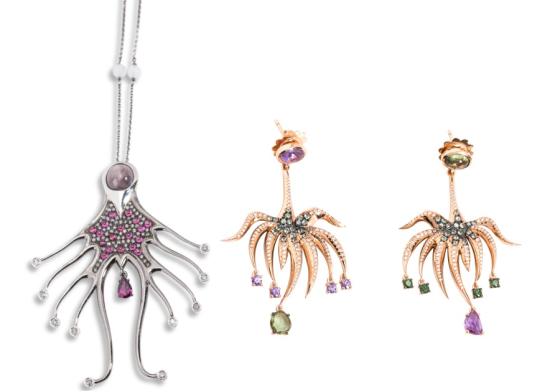 All the creations are made with precious stones like sapphires, corals, brilliants and diamonds. She has always been in love with precious stones and the contrast of colours and the vividness which they can create. She likes fluid shapes and especially the ones which derive from nature, flowers and aquatic creatures.