Fred Paris pays tribute to its passion for the sea with its new enchanting collection "Baie des Anges".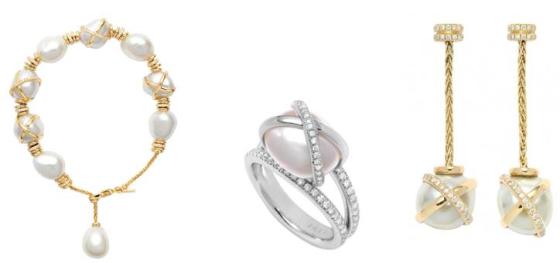 Featuring irregular, asymmetric unique white baroque pearls, the collection captures the gem's rugged beauty and underlines the House's modern spirit .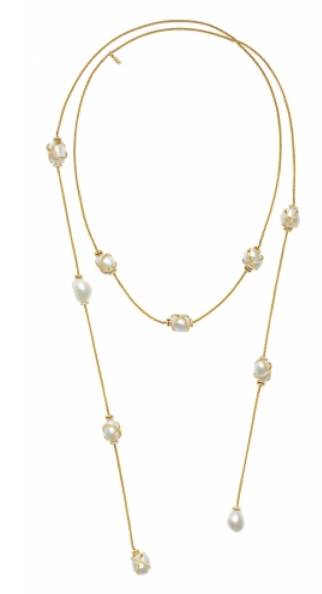 A long chain of baroque pearls , some adorned with a thread of gold encrusted with diamonds ,others left bare with no clasp and "no instructions for use" by any means.. the long sautoir necklace is the collection's center piece.