Throughout its history. Mathon Paris has written an ebullient world of seahorses, turtles, gorgons. These aquatic creatures are deeply inscribed in the favorite themes of the House. For summer 2013 the Coral Collection pays homage to the undersea world.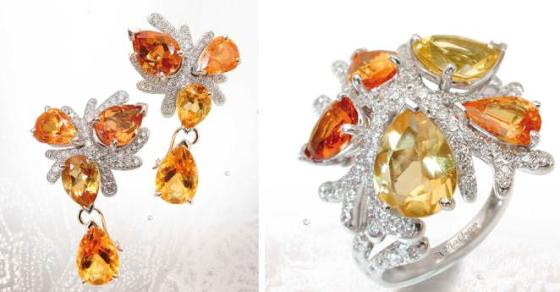 During centuries Coral reefs were considered as "treelike stones". In Antique China, the coral was symbol of wealth and high social status. For the Native Americans, the coral is a sacred stone wihich gives the vital energy.
The white gold jewels of Mathon Paris are decorated with setted lowered small diamonds which sculpture the curve of the coral. The jewels of this new collection are playful and convertible, so earrings are decorated with a fine stone pendant. The brooch can also be worn as a necklace with a chain or a rope.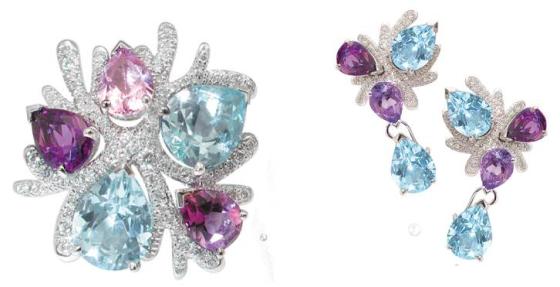 The "fire coral" version setted by spessartite garnets, palmeira and gold citrines, reminds the coral in the state of the nature whereas the "night coral" edition gives to the jewels a beautiful aspect.