To begin with the autumn term of 2014, Mathon Paris proposes a new line Sequin, which joins the Timeless of the house. This collection of small delicate rings combines a clean line design and a wide variety of colors. Discreet but nevertheless original, the ring Sequin goes on a daily basis.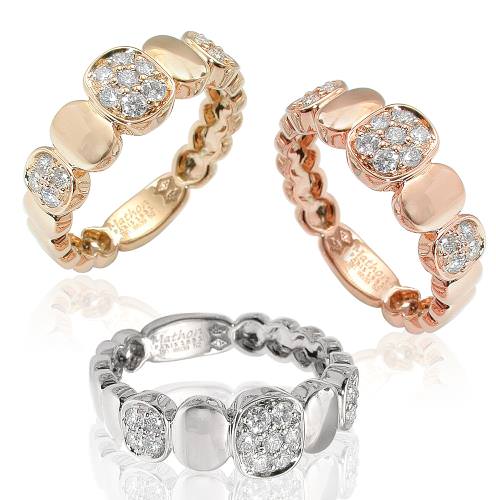 The sequin in other words shillings, is placed in the Venice of the XIIIth century, under the name of the Ducato . A goldy coin hit to go with the rise of the Serenissima. Its pattern comes again in the universe of fashion design to decorate evening dresses and other fashion accessories. The sequin takes the shape of a metallic pad, or a very flat iridescent pearl, pierced with one hole and sewn to a clothe. Mathon Paris craftsmen are highlighting the bridge between fashion and gold work.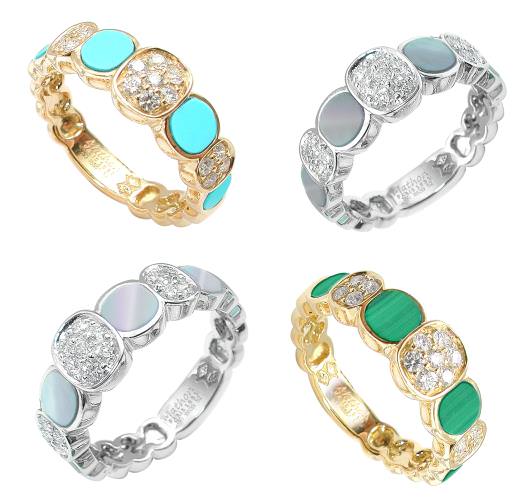 The classic version of the ring Sequin allies the brightness of polished golden pad with the sparkle of diamond. The more trendy models come around decorative stones : turquoise, malachite and mother-of-pearl. Reflections of the mother-of-pearl have a mirror effect that subtly plays the contrast with the polished metal surfaces. The malachite comes from Congo, it presents on its polished surface some streak of various tones of green. The travelers stone, it offers them protection and security. The Iranian turquoise shows the luminosity of its blue. It is the synonym of strenght and success.