In front of us the dark sea and the open horizon, the wind is grasping nature with a stiff breeze – ice floes are swimming in the sea. On the other side of the world, the majestic ice desert is enchanting with its unique colors: White, various blue and grey shades impressively celebrate cool elegance. The jewelry manufacturer Al Coro is also fascinated by these unique shades of color and their grace.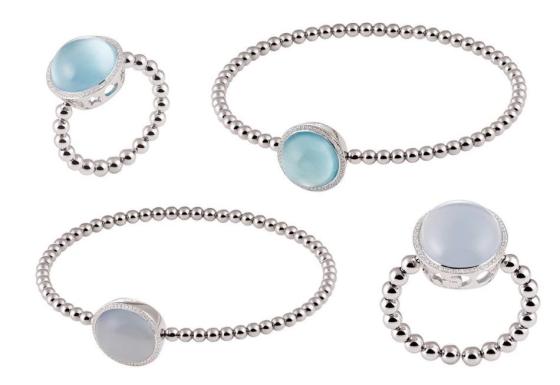 The Italian jewelry label takes up these special nuances in the pieces of jewelry of the popular Palladio collection: Opaque and transparent gems such as moonstones in grey and white as well as topazes in light blue tell about melodies of color from the ice. Together with the iridescent brilliants and the high-quality white gold, whose coolness picks up the color theme again, unique precious items result.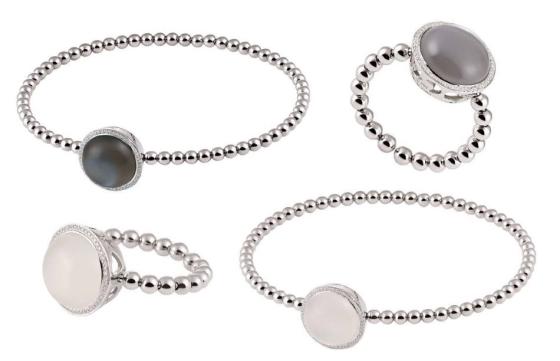 In addition to the harmonious color palette, the Palladio collection also creates a coherent unity with its clear design language. Smooth cabochons meet further round shapes: Small balls of gold give the rings and bracelets their shape. At the same time, they give their name to the Palladio collection. Thus, "palla" is Italian for "ball". However, it becomes clear that the colored precious stones are the crowning center of the collection, and sparkling brilliants are their companions. Elsewhere diamond paves also unite to form a ball and carry on the characteristic design vocabulary of the Palladio collection.