T
he platform of the Provenance Proof Blockchain, the world's first digital ledger for tracking coloured gemstones created by the Swiss family-owned Gübelin, announces a new, streamlined user interface and functionality. The goal is to enable both retailers and end consumers to trace the lifetime history of individual gemstones.
The Provenance Proof Blockchain records the journey of rubies, emeralds, sapphires and the full spectrum of coloured gemstones as they progress along the supply chain, from mine to shop. Every transaction and hand-over adds another entry to the immutable blockchain, created by UK-based tech company Everledger.
Growing in popularity since its launch in 2019, the Provenance Proof Blockchain platform has now processed over 500,000 coloured gemstones from over 50 different types of gemstones found all around the world. With over 500 organisations now registered on the platform, regular users include artisanal miners, cutters, jewellery brands, gemmological testing laboratories, and retailers.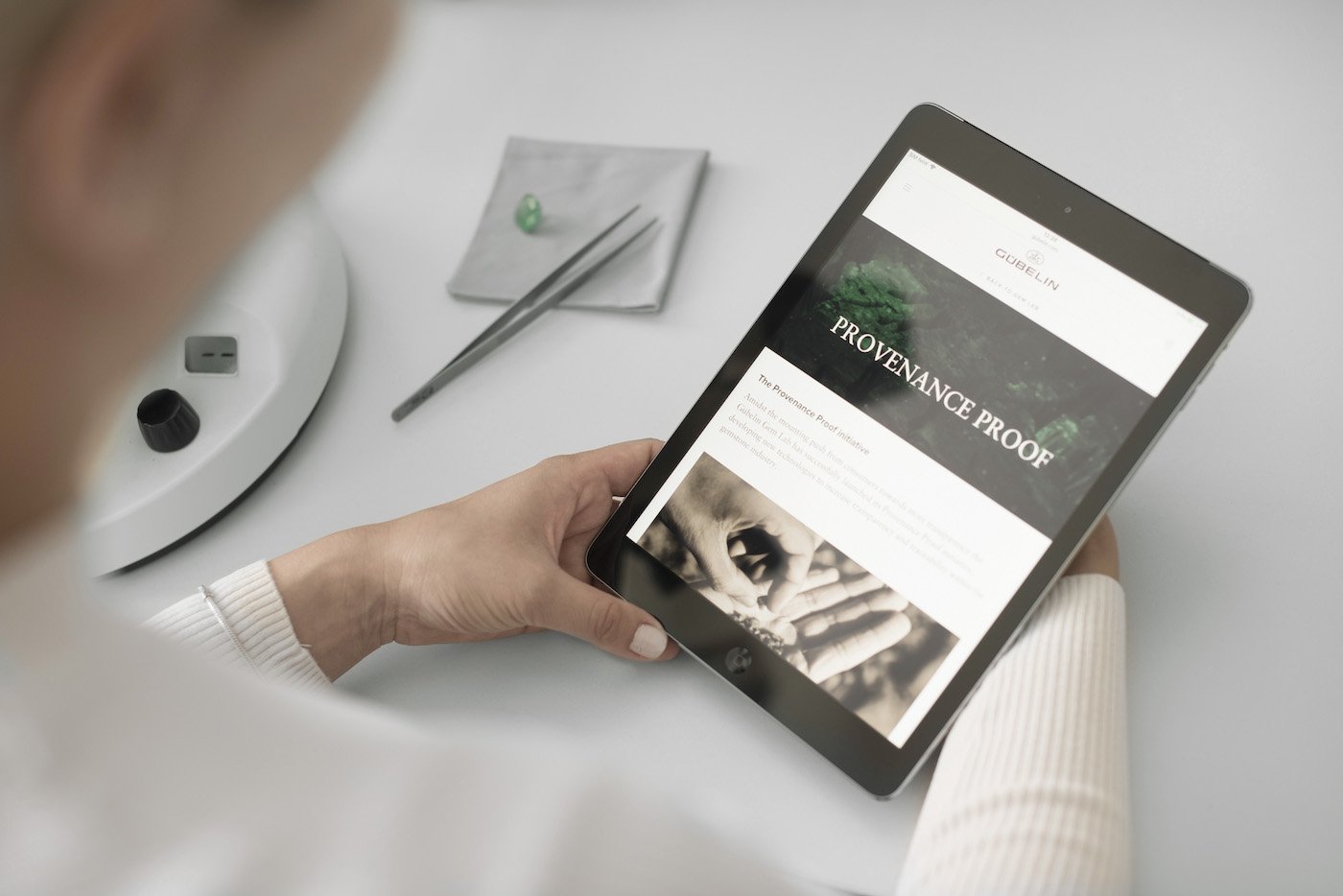 The complete redesign has put the platform in an easy-view modular layout, allowing rapid access to a stone's provenance story. This provides evidence to consumers and other access to a stone's provenance story. This provides evidence to consumers and other stakeholders about non-conflict and sustainably mined gemstones, in line with consumers' own values. Platform features include the option for the current owner of a gemstone to print out a document that can be physically placed with their asset to provide proof of origin and supply chain transparency. With the growth of e-commerce in the jewellery industry due to the COVID-19 pandemic, the platform is now even more suitable for online sales applications.
The data that is captured on the platform of Provenance Proof Blockchain includes the characteristics of every gemstone that makes it unique, details of its origin, as well as under which circumstances the gem was mined, treated, cut, and set. When a gemstone's data is submitted to the blockchain, it cannot be altered, but more data can be added, capturing the transformation process from gemstone rough to faceted material, through to an item of jewellery. This secure approach helps to mitigate fraud and make sure the details are saved in their entirety, directly from the participants in the supply chain.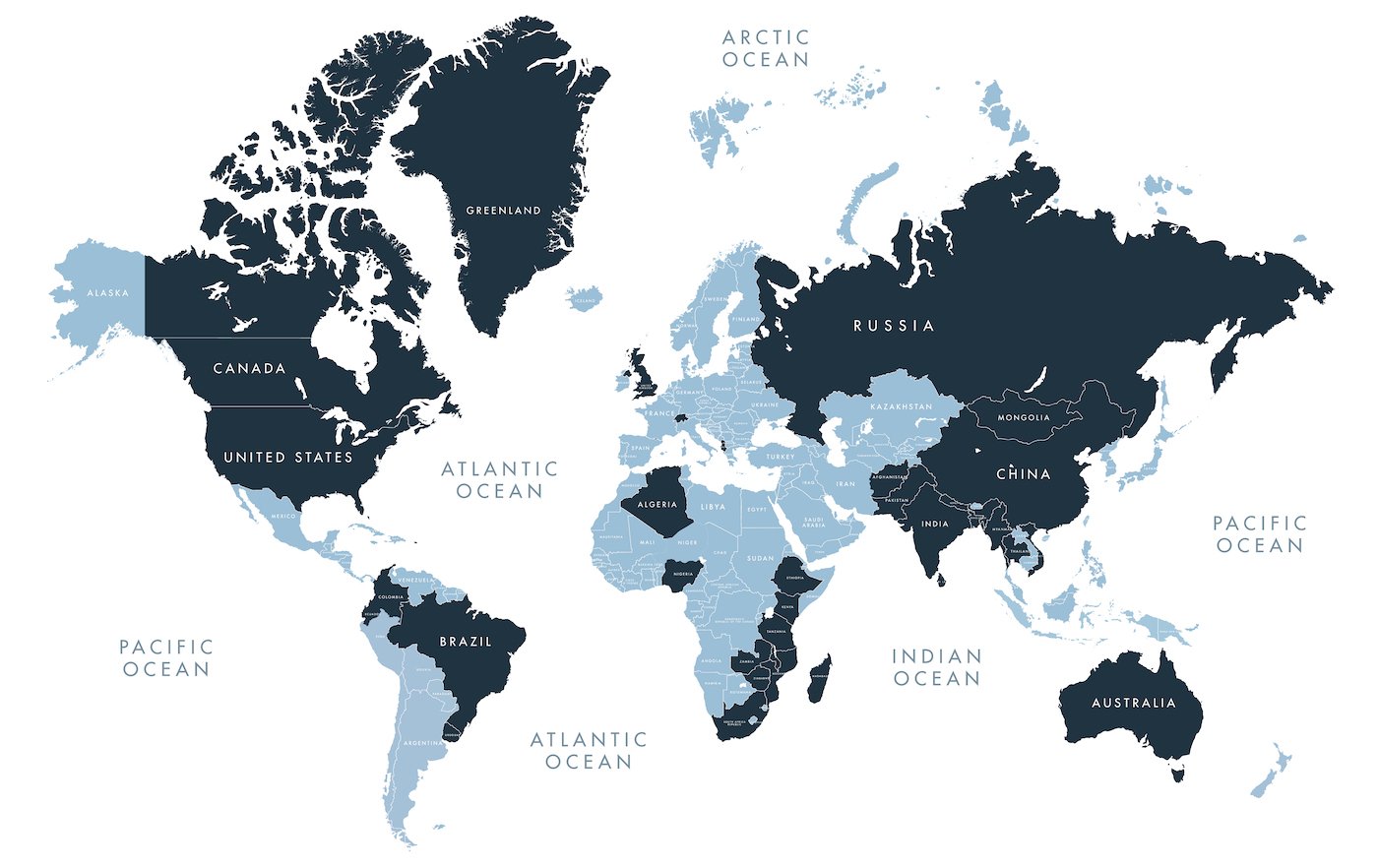 Environmental and social sustainability-minded retailers have driven the bulk of Provenance Proof's industry adoption. Allison Charalambous, Head of Responsible Sourcing and Sustainability at US-based Brilliant Earth, said: "This generation of consumers want full transparency into their jewelry pieces and purchasing journeys. We continue to deliver on that promise with our partnership with Everledger."
Josef Gad of Assay Jewelers commented: "Provenance Proof enables us to provide a level of transparency that had not previously been available in our industry. Their platform dispenses a friendly graphical user interface that effectively communicates each stone's unique origin story. This partnership has not only added value on the consumer front, but it has also increased our B2B network of other retailers in search of stones with provenance. We are thrilled to become a part of this mission to cultivate a more ethical and transparent gemstone industry."
Designer Bliss Lau commented: "From miners to artisans and designers, I believe the ability to permanently document every stage of the creation process promotes conscious, intentional choices along the way. The Provenance Proof Platform inherently humanizes each stage of the making process by connecting the global jewelry community to our end consumer. This is the future of how, as designers, we will protect our intellectual property, support our communities and our planet."
Klemens Link, Head of Provenance Proof
Klemens Link, Head of Provenance Proof, commented: "Retailers and customers demand information that goes beyond the scientific data that can be provided in the gemmological laboratory. They want to know the working conditions of the miners. For example, if they were receiving a fair price. Digital technology has bridged the gap. We are delighted to extend our partnership with Everledger. Without traceability and transparency, there is no trust in the gemstones market."
Raphael Gübelin, Gübelin President
Raphael Gübelin, President of the House of Gübelin, complemented: "Transparent information about the value chain is key when it comes to sustainability."
Everledger CEO Leanne Kemp added: "Globally, there are approximately 50 million artisanal miners, responsible for 80% of the world's coloured gemstone mining. As a matter of human decency, it's important that they should work in safe conditions and receive a fair price for their hard work. Piloted efforts to model clean supply chains, or fair trade gemstones, are re- emerging as a means to diffuse the principle of responsibility across the supply chain – whether companies, manufacturers, cutters, buyers and traders, and national governments. No jewellery is worth the degradation of communities or the environment."
Leanne Kemp, Everledger CEO
She concluded: "The Provenance Proof Platform uses blockchain to create a line of sight to where a gemstone came from as the steps it's taken through the gemstones transformation. This transparency helps the entire industry to ensure that sustainably-sourced stones are prioritised by retailers and consumers. Everledger is proud to contribute to such a worthwhile initiative, alongside our partners at Gübelin."