C
lash de Cartier doubles down on its own philosophy. The latest creations amplify the dualities within the Maison's codes, playing with duplication and textural counterparts to create a visual language of rhythm and intensity. They project the uncompromising aesthetic of punk, while their tactility invites a playful interaction from the wearer.
The signature row of clou carré studs – the striking backbone of the collection – is doubled up in a new ring and pair of earrings as well as a flexible bracelet and necklace of elegant articulation, available in rose gold or rose gold set with diamonds. With fully integrated clasps on the bracelets and necklaces, the pieces are strikingly sculptural – the twin rows of central studs adding volume and captivating the eye.
Cultivating further contrasts with volume, the new XL ring, bracelet, necklace and earrings see the collection's signature picot stud find its mirror image across a dividing line of diamond paving. Round onyx beads add depth and a soft, seamless volume that contrasts with the assertive rhythm and shining rose gold of the pointed stud.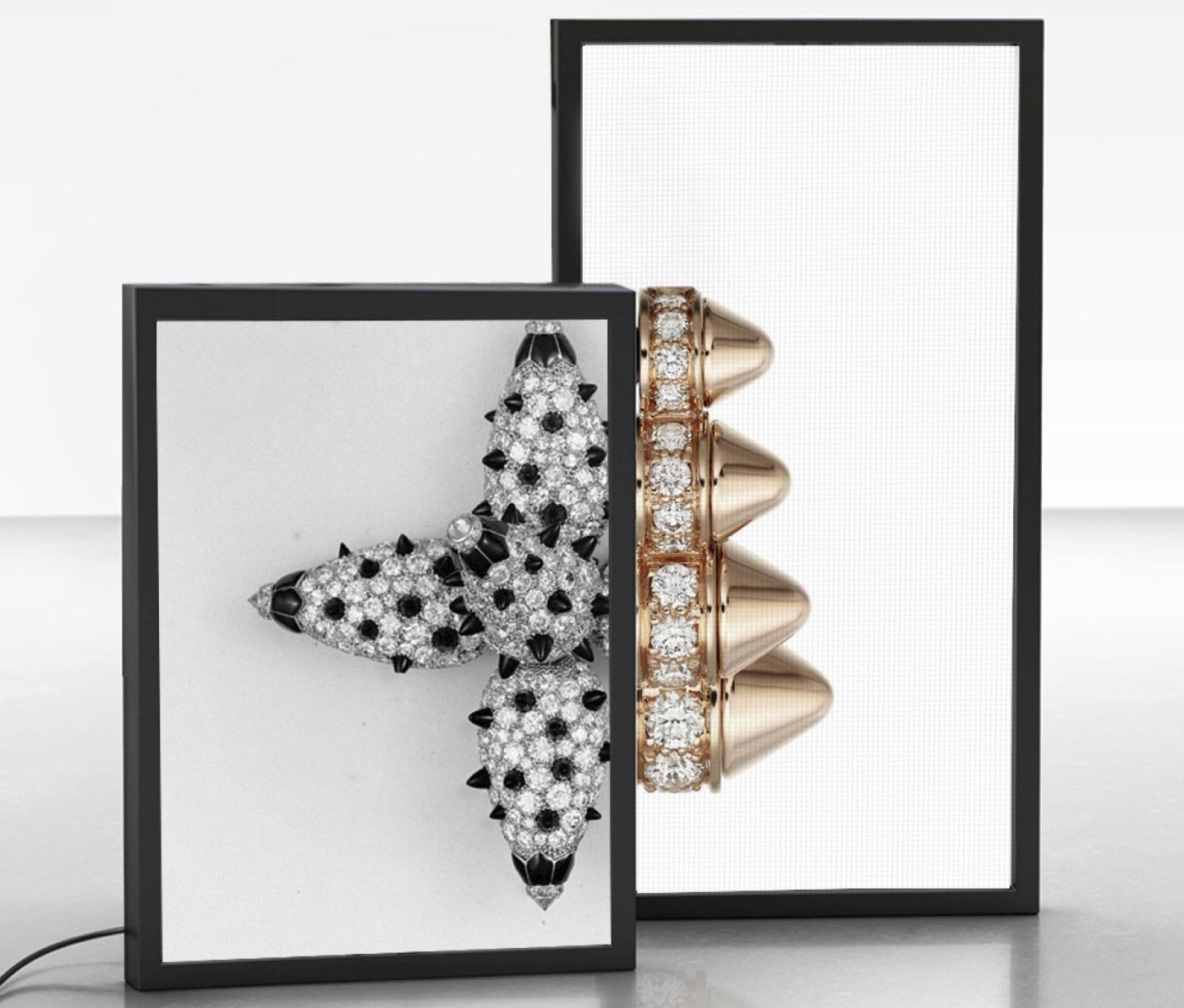 The simple, elegant composition of the new Clash de Cartier creations hides a complexity of design that draws on generations of savoir-faire. The flexible pieces must be carefully constructed - ensuring the mobility of the double rows feels fluid for the wearer, with up to 600 different components to assemble.
The setting of diamonds into these shapes requires careful attention to maximise sparkle while keeping the instantly-recognisable lines of the Clash de Cartier collection.
The XL pieces present a technical and aesthetic challenge for the lapidarist: creating perfectly geometric beads of onyx that share a soft volume.
The Maison's repertoire of forms finds beauty in everyday objects. In the proportions and relief of the picot stud, the jeweller's eye reveals timeless elegance with a rebellious spirit. The conical shape was introduced to the Maison's creations in the early 20th century, and a picot-studded headpiece made a strong impression on the general public at the 1925 International Exhibition of Modern Decorative and Industrial Arts, where Cartier enthralled visitors with the Maison's creations. Under the creative directorship of the legendary Jeanne Toussaint, from 1933 to the 1970s, the picot continued as a signature of the Maison: repeated in lines, articulated in links, or adding a profusion of texture and visual extravagance.